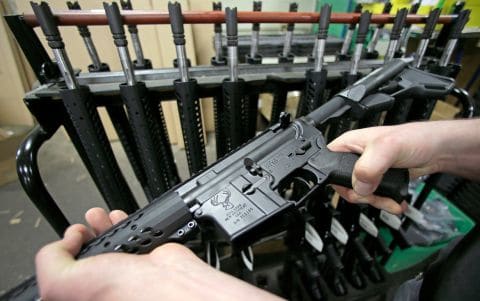 Over that past year, organizations executives have sat round tables to encourage companies on taking moral responsibility to assist their communities and deal with social challenges even if lawmakers won't.
This call to action comes after Parkland, Fla. shooting that claimed the lives of 17 students and members of staff— and at a period when Washington pays no attention to citizens who are begging for control on the sales of assault weapons.
Does the business community have the potential to prove that the discussion about moral responsibility isn't mere talk?
Ponder over these.
What if bigwigs in the finance sector were to effectively lay down a set of rules for gun trade in the U.S?  Can major Credit card firms like  Mastercard, Visa, and American Express work together with top card processors like First Data; and big banks like Wells Fargo and JPMorgan Chase come to the rescue of American citizens?
Together, these corporations have more influence over the firearm industry than any policymaker— and they can easily take the stand.
Let's flashback to years ago when PayPal, Apple pay, Square and Stripe declared that they would no longer allow firearm dealers to use their services. Most of these firms …